Search found 2782 matches
by Coilguy

June 7th, 2012, 9:12 am
Forum: For Sale
Replies: 24
Views: 2721
Who doesn't................

Whatcha wearin MAC?

Coilguy
by Coilguy

June 4th, 2012, 2:53 pm
Forum: My Custom Mods
Topic: new mods
Replies: 5
Views: 1735
Those are some big A** hangers.......nice look to the bike!!!

Coilguy
by Coilguy

May 30th, 2012, 4:44 pm
Forum: New Member Introductions
Topic: Tecon
Replies: 9
Views: 988
Welcome,
I too have the red and black version
here it is today admittely after a tweek or two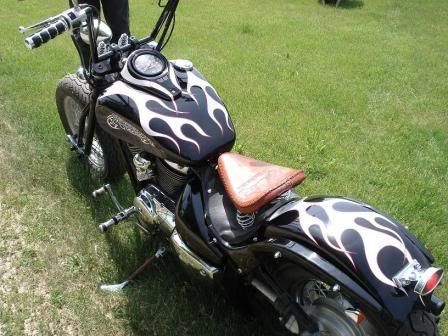 Have fun Coilguy
by Coilguy

May 30th, 2012, 1:28 pm
Forum: I Need HELP!
Replies: 5
Views: 912
13K miles on an '06 is like no miles on the bike. If you like the M50 style then go for it. If you want a sportier looking bike then its the way to go. If you want a solid wheel go for it. but you will either have a 6 year old bike with 13K miles on it this year or pay a grand and have a 6 year old ...
by Coilguy

May 25th, 2012, 10:06 am
Forum: Motorcycle Safety
Replies: 9
Views: 2072
I usually wear something that will hide my gun and still keep me cool.
T shirts and a vest or underarmour long sleeve to keep the sun off me and still keep me cool and a vest.
RCG
by Coilguy

May 25th, 2012, 10:03 am
Forum: I Need HELP!
Topic: Light bar
Replies: 14
Views: 1953
Or that the switch is in the on position...............

Coilguy
---